Frequently Asked Questions
The journey to bring The Outsiders House museum from dream to reality continues. Each day brings us closer to opening the doors, and we couldn't do it without the fans. As progress toward the museum's grand opening continues, we will add more information to the FAQ's section. Please check back for additional questions, answers and updates. We appreciate you! Stay Gold.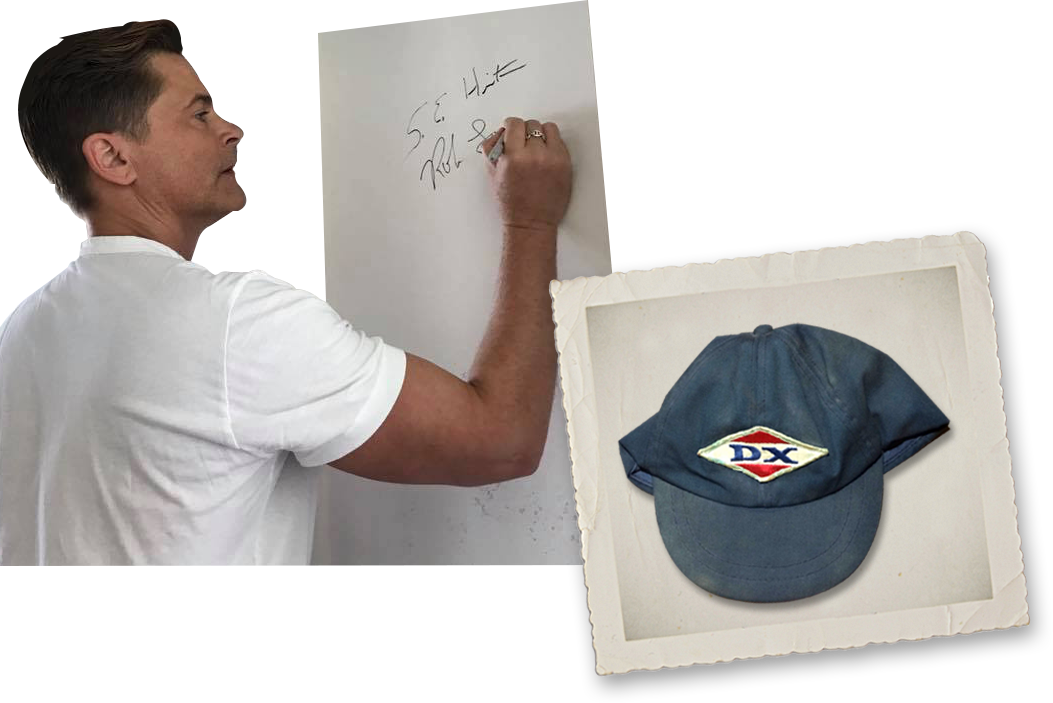 Above: Rob Lowe signing an interior wall.
Right: DX hat worn by Rob Lowe in the film.
When will the museum be open?
We anticipate the museum will open in late 2019. City planning requirements call for a number of on-site parking spaces before we can open. We are awaiting final approval of the parking plan. Please check back here for updates regarding the opening date.
Where is the museum located?
The museum is located at 731 N. St. Louis, Tulsa.
What types of items will I see at the museum?
The museum is dedicated to preserving the "Curtis Brothers house," also known as The Outsiders House, filmed in the 1983 movie The Outsiders. The house has been painstakingly restored to reflect its appearance in the movie, and contains one of a kind exhibits, collections and memorabilia associated with the movie.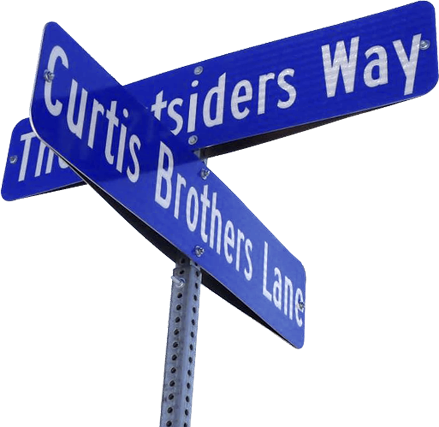 Street sign located at the intersection
in front of the Outsiders house.
How can I help support the museum?
The museum is a 501(c)(3) organization and donations are tax deductible. Your donation to the museum will help continue preservation work, increase exhibit space, and expand the museum's ability to offer programming to students and educators. Please go here to make a gift. If you would like to discuss a grant or significant gift, please contact us here.